The mobile phone is an undeniably useful and elegant device, that most of us are willing to pay good money for, so why not show it off?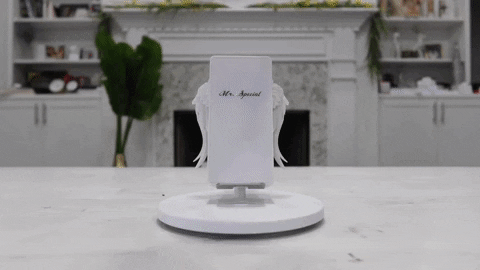 With the Angel Wing Wireless Charger, you can fast-charge your phone, while also making it into a unique and stunning decorative piece for your home! 
The holiday season is quickly approaching, so get your Angel Wing Wireless Charger at 50% off today, and give it as a perfect and unique gift to any friend or loved one with a smartphone!
PRODUCT FEATURES:
Fast charging: 10W fast charging. This requires a wall adaptor (10W or higher), sold separately.

Safety features: Built-in safety features to prevent high temperatures, battery discharge, overcharging and more.

Compatibility: Compatible with most phones that have the wireless charging function! (iPhone, Samsung, Huawei and more)  

Size: 25cm (9.8") diameter.